Many projects, especially those in redevelopment areas, are required to have a photographic survey or a photographic vicinity map, sometimes both, as one of the submittals. These photographic surveys give the planners reviewing the project a feel for the neighborhood where the project is proposed.
A typical survey will not only include the digital photographs, but also a key map and index. Shown below is a sample keyed photographic survey for a sign company.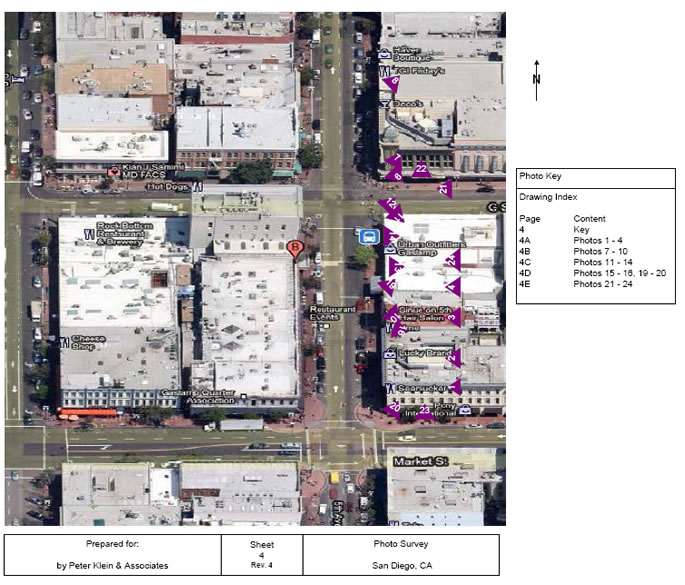 Call Permits And More to do your Photographic Surveys.
We'll make it happen!